Happy plants made easy.
We combine technology with friendly guidance to take the guesswork out of growing.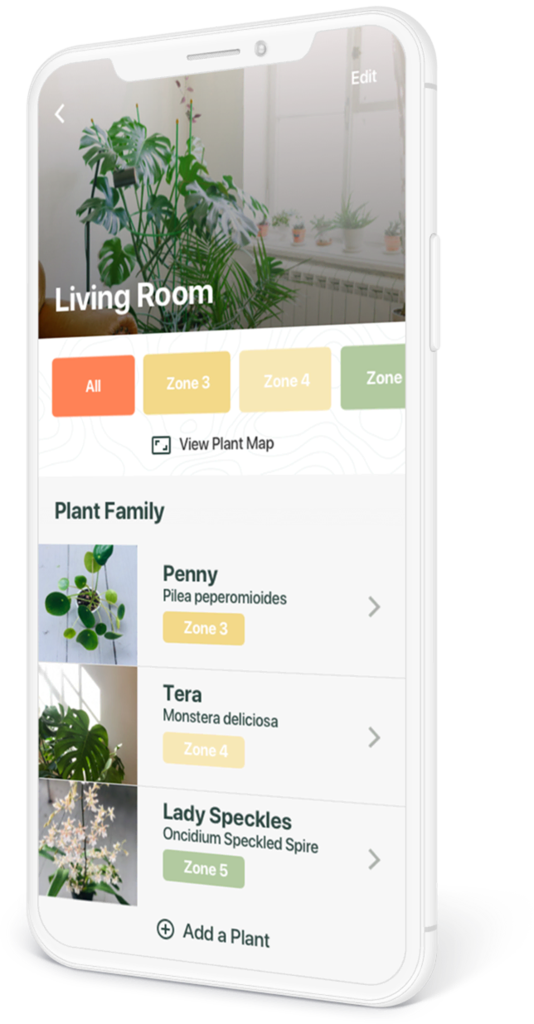 Plant Maps
Plant Maps make matching the right plants with your light and environment simple, and caring for them, easy. With your custom Plant Map you'll see how each zone is ideal for different plants and that just a few feet can mean the difference between withering and thriving. As the seasons change, your Plant Maps update.
Our team nerded out on plant science and light physics to create customized Plant Maps of your exact home.
Just scan your rooms with the Steward app, and start seeing your home from a plant's perspective.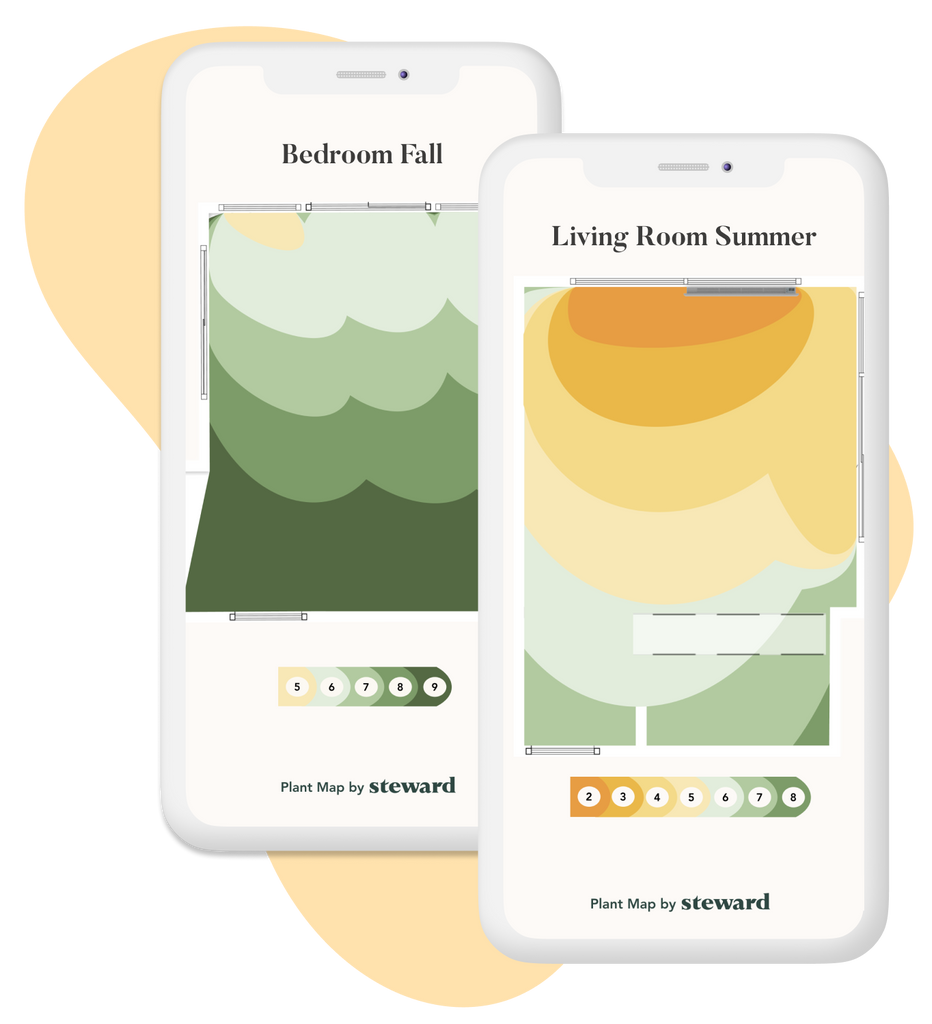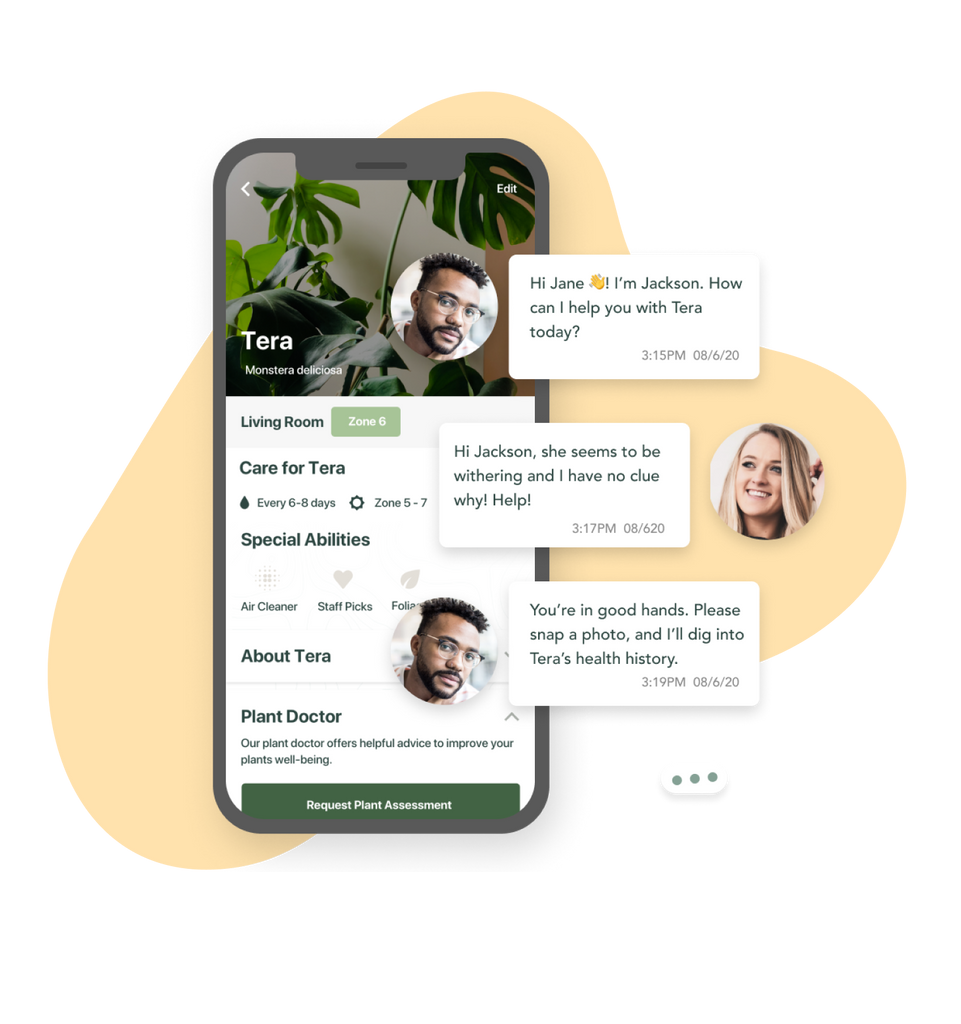 Ask Steward
Like having a plant expert on speed dial. Our team of botanists and Plant Doctors are standing by to field ALL of your plant questions via text, email, or in-app messages.
Because we already understand your space, we'll quickly diagnose plant ailments, help with any questions, recommend local plant shops, and have your back every step of the way.
Care Simplified
Take the guesswork out of growing, and experience the difference when you go beyond generic care advice.
Our care is:
1. Personalized to your exact plants and home.
2. Dynamic by changing every few feet for each plant and updating seasonally.
With Steward, plant care is smart and easy, and you'll always feel good about your plants.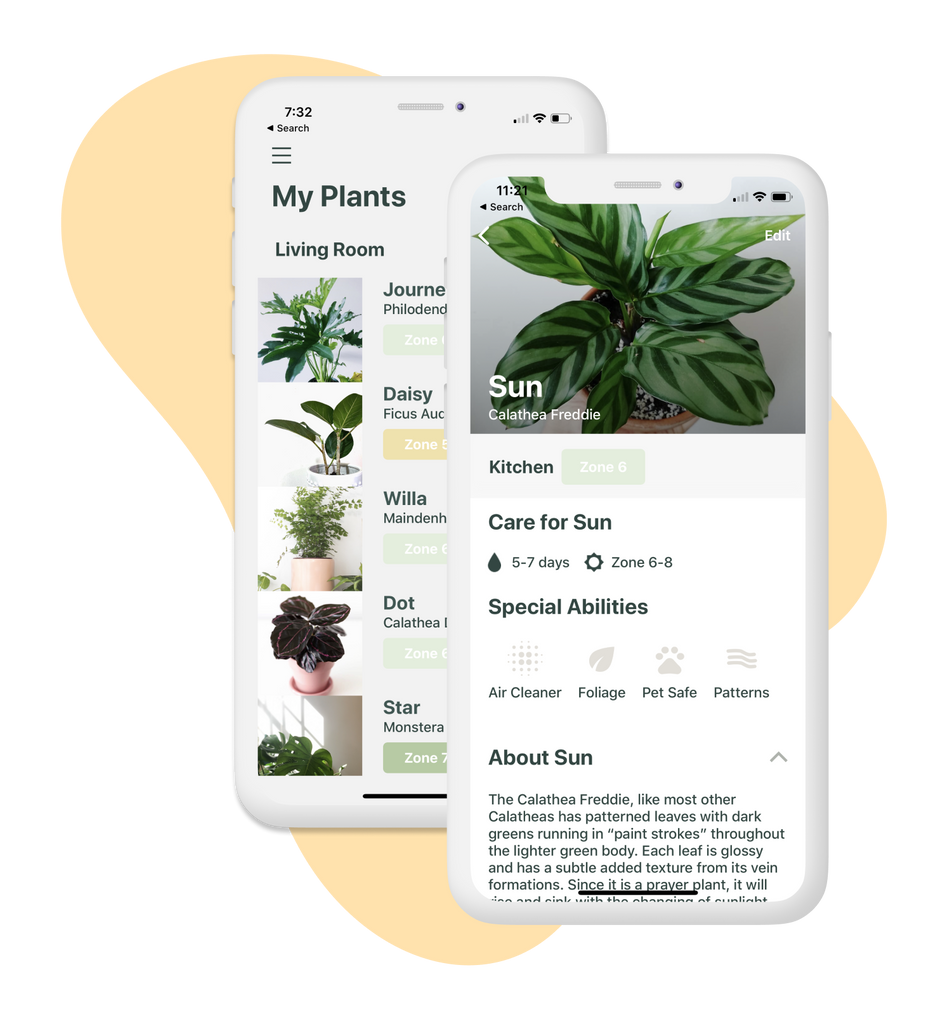 LET'S DIG IN TO COMMON QUESTIONS
Questions, answered.
Can Steward help me save my dying plants?
Almost* definitely. We pride ourselves on diagnosing and treating plant ailments. What makes us unique in our ability to diagnose issues, is our understanding of your plants and environment. A yellowing leaf on a plant can mean many different things depending on the type of plant. When we know your plant is in a certain growing environment, we can rule out and hone in on the root cause. No more guessing, no more stressing, just happy plants. *Our lawyers made us add that word.
Will you help me buy plants?
Yes! We love connecting people and plants. We don't sell plants, we match you with them based on your values, budget, lifestyle, location, and growing conditions. We will do everything we can to help you identify and source the exact plants you want. If you want local plants, we love helping you support local businesses. If you want rare plants, no problem, our team has the hookup. If you can't decide how big of a pot to buy, no problem, we've got you every step of the way.
What if I'm not a green thumb?
1) Go easy on yourself. There's no such thing as a green thumb (it's literally a reference to people's thumbs becoming green from the algae that grows on some pots). Some people just have more experience and patience with plants. But that's OK, we'll show you some tricks that even the best growers in the world are impressed with.

2) We promise to never judge you. We've built Steward to support people who want to live with happy plants. On that note, we just want to remind you that you had no way of knowing that succulent wouldn't make it on your coffee table. That's why you're getting Steward; we'll take the guesswork out of caring for your plants.
Is Steward available on Android?
We're so sorry, currently Steward is only available for iOS and works on both iPhones and iPads. We can't wait to release Android soon though! If you'd like to be the first to know when Android launches please drop us an email at hello@stewardhome.com.
Stay in the loop
Sign-up for our newsletter
Stay in the loop with special discounts,
plant care tips, and notes on nature.
By clicking Sign Up, you agree to our Terms and that you have read our Data Use Policy, including our Cookie Use.